We efficiently manage the day-to-day process, so our clients can focus on managing their businesses
Our financial advisory practice covers a wide range of transaction advisory and financial consulting services tailored to the specific needs of our clients.
Companies without a full time VP - Corporate Finance/M&A can have access to our experienced seasoned professionals on an as needed, ad-hoc basis.
We are not affiliated with any financial institution and are thus able to provide our clients with unbiased advice and innovative strategies for all of their corporate transactions and financings.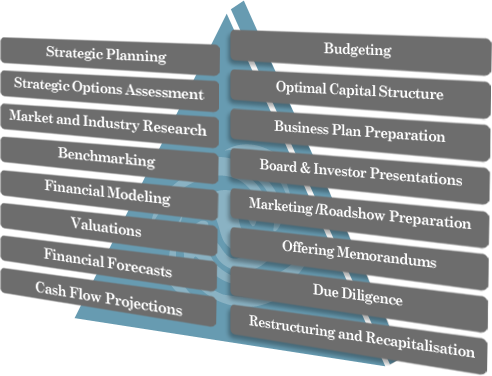 Would you like to know more?
»
»
»
»